Farewell Program to 23rd Batch Spring-2019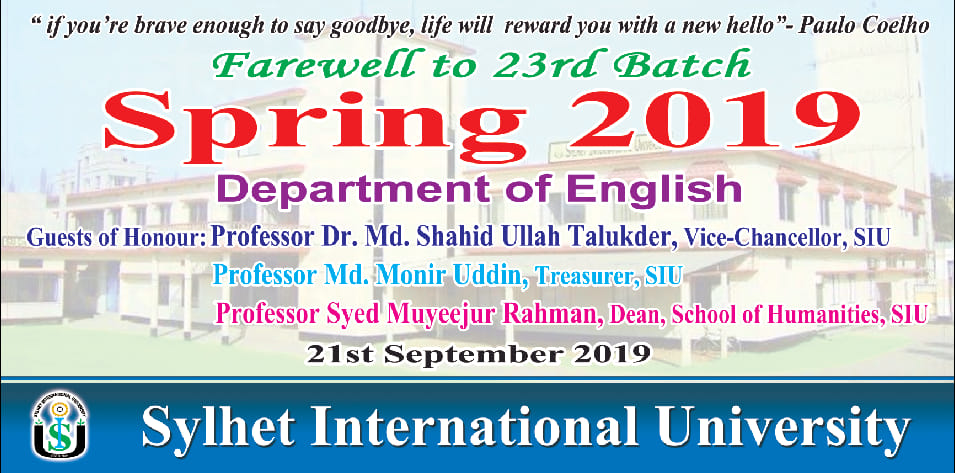 We are delighted to announce that the teachers as well as the students of the department of English are going to arrange a Farewell program, Spring 2019 on 21st September, 2019 at 11 am at Room No 105.
I do cordially request all my esteemed colleagues and dear students to attent the gala program to make the program enjoyable and viable.
Thanking all of you for your kind cooperation.
(Muhd. Mustafizur Rahman
Head, Department of English
Sylhet International University