A General Meeting of Sylhet International University Journal Committee Was Held Today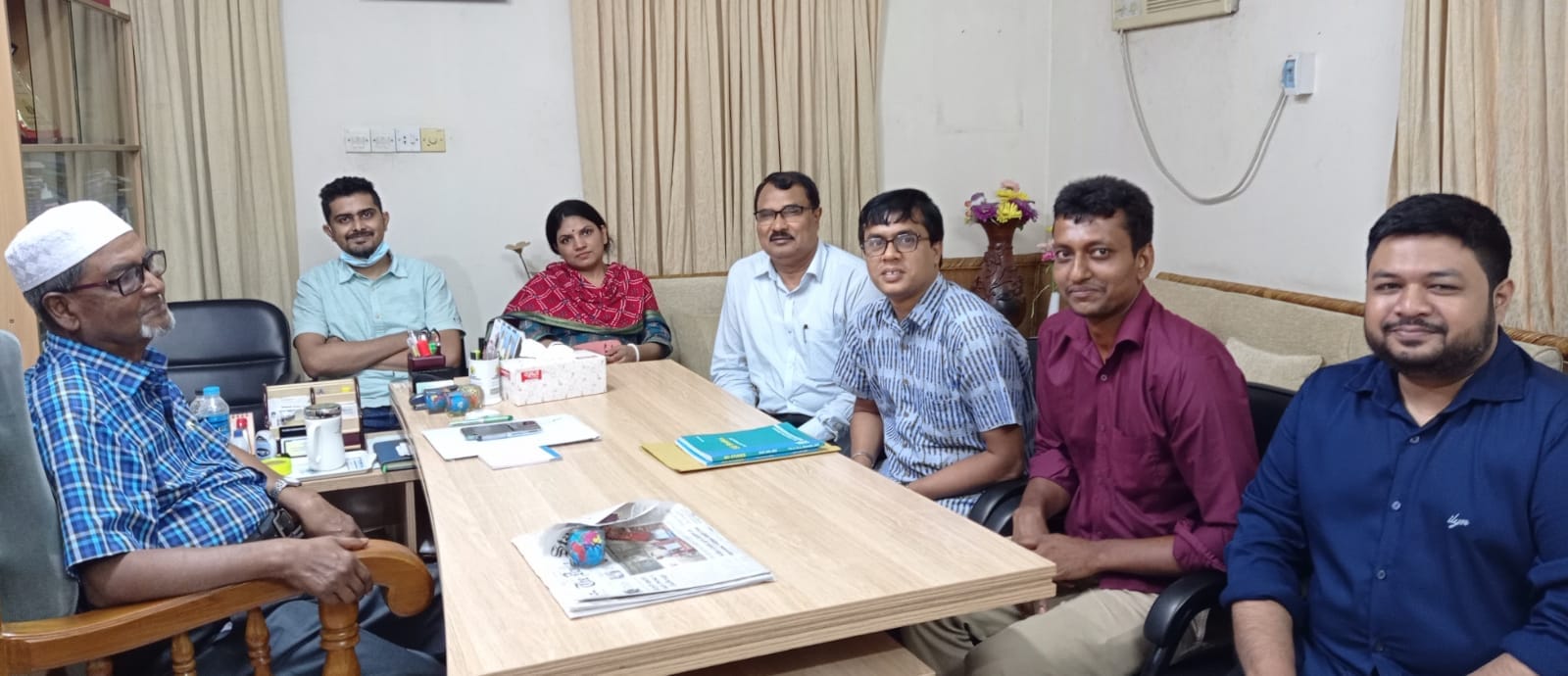 A meeting of Sylhet International University Journal, SIU STUDIES was held today. Honorable Vice-chancellor of the University and Editor in-chief of the Journal, Professor Dr. Md. Shahid Ullah Talukder presided the meeting while Pranab Kanti Deb, Executive Editor and Assistant Professor of the Department of English was the host.
The members of the editorial board Professor Nitai Chandra Chanda, Treasurer (Proposed), Pronab Kumer Saha,Assistant Professor, BBA, Samiur Rashid Chowdhury, Assistant Professor, Law and M.A.G Asif, Assistant Professor and Head of the Department of CSE were present in the meeting and shared their thoughts.